You may have noticed cryptocurrencies popping up in the news a lot more these days. One of the main reasons for this new interest is the sharp rise in price of Bitcoin and other cryptocurrencies, and naturally, people are intrigued by the possibility of making money out of it. But after a year of ups and downs in the world of cryptocurrency, it can be hard to know which one is worth investing.
A lot of big names worldwide accept Bitcoin and other cryptocurrencies in exchange for goods and services. Naturally, many iGaming companies have been quick to adapt to the new payment method as a lot of casinos now accept bitcoin at their front desks, restaurants and gift shops. So, if you're looking for the best altcoins to invest in 2019 or want to diversify your cryptocurrency holdings, here's a quick guide to the best cryptocurrencies to invest in in 2019.
Bitcoin Cash (BCH)
Bitcoin Cash provides lightning-fast and cheap transactions, making it one of the best cryptocurrencies on the market. Bitcoin Cash, founded in 2016, came about when the developer community of Bitcoin could not agree on changes required in Bitcoin's code. The main aim behind Bitcoin Cash was to fix some of the existing problems of Bitcoin, especially its scalability and the price of transaction fees.
One of the greatest benefits of Bitcoin Cash is that transaction fees continue to stay low. In the last year, the median average for daily Bitcoin Cash user transaction fees has not risen above a penny. Bitcoin Cash transactions are also much faster than Bitcoin transactions, which is due to the increase in block size from 1 MB to 8MB.
Monero (XMR)
Monero is a completely anonymous and untraceable cryptocurrency. Its main purpose is to facilitate private transactions and fungibility. Since its launch back in 2014, Monero has experienced a steady upward climb, making it a promising investment option for those looking to enter the cryptocurrency market.
The developers of Monero created this innovative cryptocurrency without setting aside any coins for themselves, instead relying solely on donations and the wider crypto community. Monero is currently priced at about $47.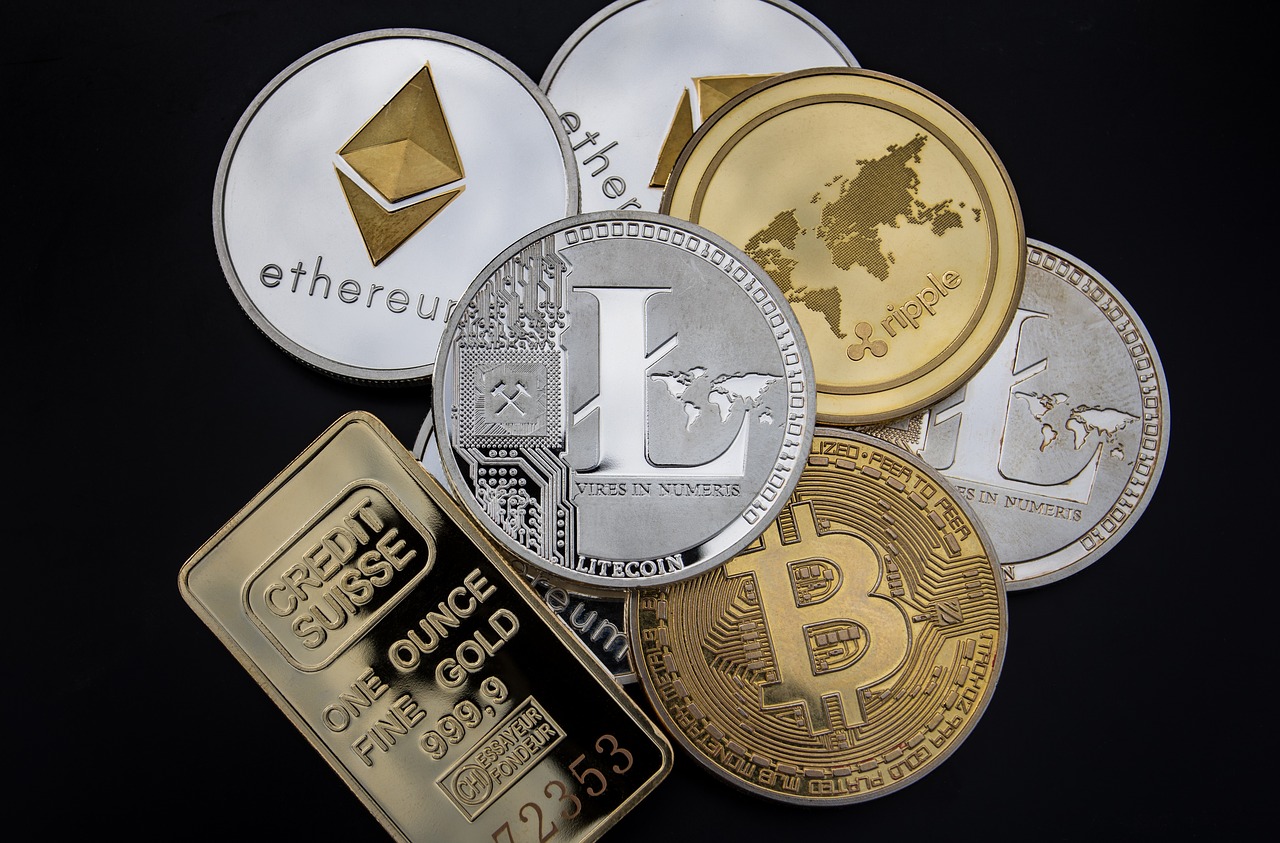 Ripple
Ripple, also known as XRP, is one of the largest cryptocurrencies on the market today. Ripple, founded in 2012, aims to make international transactions easy and cheap. Ripple is easy to use and provides an excellent solution for transferring money from one part of the globe to another in seconds. Despite XRP's value at a lot less than Bitcoin, it is still the third-largest cryptocurrency on the market as its current value is at $0.324.
One of the many pros of Ripple is that it handles international transfers within seconds. As well as this, fees are considerably low compared to other cryptocurrencies. Ripple is completely open source and peer to peer as well as compatible with several other cryptocurrencies and exchanges, such as Litecoin, Bitcoin, the Japanese yen and U.S. dollars.
One downside is that Ripple is still somewhat centralized, with half of XRP coins owned by Ripple Labs, the company behind Ripple, which seems unusual for a crypto company as the main idea behind cryptocurrencies is decentralization.
Ripple draws in new users all the time, and not only that, but many banks all over the world have begun implementing Ripple's blockchain technology. If you're looking for a cryptocurrency to invest in that can offer you significant returns with minimal risk, Ripple might be the best option for you. At its current low price, Ripple gives a great deal of return on investment, and as they continue to add more and more clients, Ripple's market capital will continue to rise.
Ethereum
Ethereum is the second-largest cryptocurrency with a market cap of $12 billion. Unlike Bitcoin, Ethereum is more than a digital currency and has a wide range of potential applications. According to Ethereum, you can use it to "codify, decentralize, secure and trade just about anything." One of the best features of Ethereum is that it allows developers to build blockchain-based smart contracts.
Ethereum transactions carry out in seconds compared to Bitcoin's minutes. The year 2018 was a big year for Ethereum as it grew by 13,000 percent in value, making it a solid investment for anyone looking to start investing in cryptocurrency.
Litecoin
Litecoin is one of the oldest cryptocurrencies and one of Bitcoin's closest rivals. It started back in 2011 by ex-Google employee Charlie Lee with the aim of improving upon Bitcoin's technology and increasing the speed of transaction times.
The Litecoin network processes a block every 2-3 minutes, whereas Bitcoin processes a block every 10 minutes. Litecoin was the first cryptocurrency to complete a Lightning Network transaction in under one second.
Litecoin and Bitcoin provide the same service of offering an alternative to fiat currencies, but the faster transaction times, thanks to Lightning Network, make Litecoin more scalable. Litecoin has been on the market for more than seven years and grown to become one of the biggest altcoins, and with more and more transactions every day, Litecoin expects to grow bigger. So, if you're looking for a cryptocurrency to make some good profits in 2019, Litecoin could be worth a look.
Conclusion
Now you know the top cryptocurrencies that are out there on the market. If you're looking for a solid investment choice in the altcoin space for 2019, you should consider the coins above. It's hard to know what the future has in store for cryptocurrencies, but one thing we do know is that the popularity and value of cryptocurrencies is increasing.